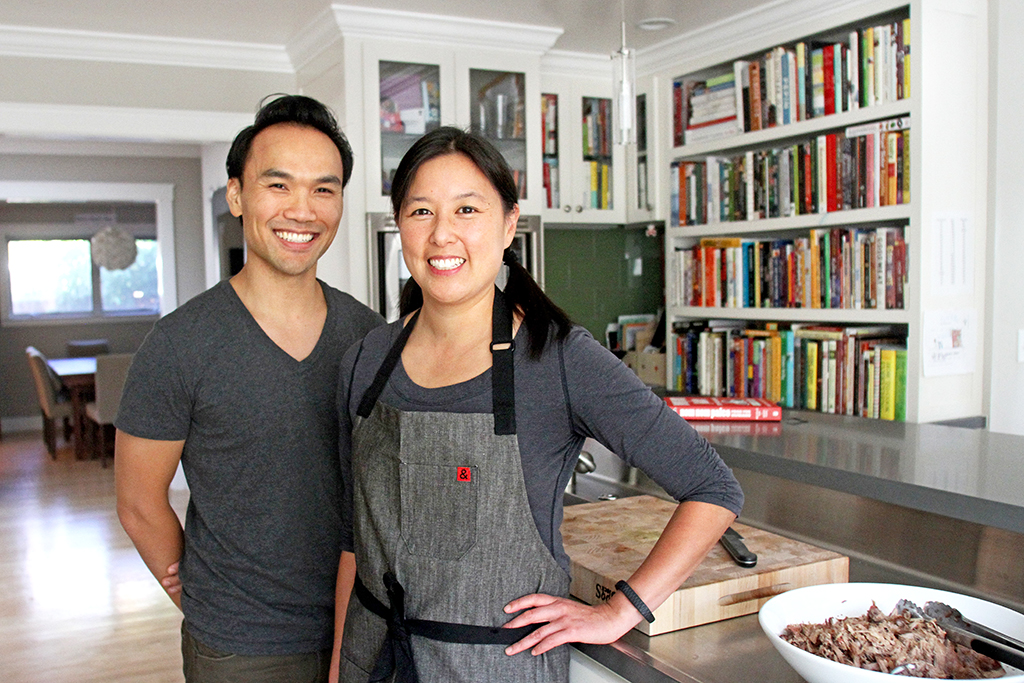 Podcast: Play in new window | Download
Subscribe: Apple Podcasts | RSS
This is our very first episode of the Nom Nom Paleo Podcast, so what better way to begin than by telling you how we got started with Nom Nom Paleo? We'll introduce you to our regular segments on the podcast, including What We Ate, The Main Course, Crush of the Week, and the Question of the Week!
What We Ate:
In this section of the podcast, I discuss how I'm excited that strawberries are back in season. I share how you can store 'em in your fridge for up to two weeks, and how I like to pair them with balsamic vinegar and vanilla almond milk (but not at the same time). Henry, meanwhile, talks about how Lil-O ate Indian food at a family wedding—and liked it!
The Main Course:
We discuss how we first learned about Paleo five years ago—and how Henry converted an eye-rolling skeptic like me. I decided to go cold-turkey on an Alaskan cruise, and learned from personal experience that you can't convince your friends and family to "go Paleo" when they're not (yet) open to it. We discuss our own flavor of Paleo, too. Spoiler: we aren't trying to reenact what cavemen ate or how they lived. Everyone's a special snowflake, so you just have to find the lifestyle and foods that work for you.
Crush of the Week:
Our seven-year-old, Ollie (a.k.a. Lil-O) announces (to no one's surprise) that he loves scrambled eggs. He eats them every day—cold or hot. Meanwhile, Owen (a.k.a. Big-O) and I are fighting over my copy of Mimi Sheraton's 1000 Things to Eat Before You Die (affiliate link).
Henry gives shout-outs to three websites that helped us put together this podcast: Podcastanswerman.com, Podcastmethod.co, and Lynda.com. (Full disclosure: Henry works for LinkedIn, which—coincidentally—is acquiring Lynda.com.) Also mentioned (by me): Pat Flynn's Smartpassiveincome.com, which offers a good amount of podcasting tips.
Question of the Week:
This question comes to us from a reader who emailed me after getting my weekly newsletter, which you can sign up for here: "Michelle, I have a hard time trying to figure out how to make my budget stretch and still get the spices and seasonings that will make the most difference in my cooking. What are your go-to seasonings?"
Thanks for listening!