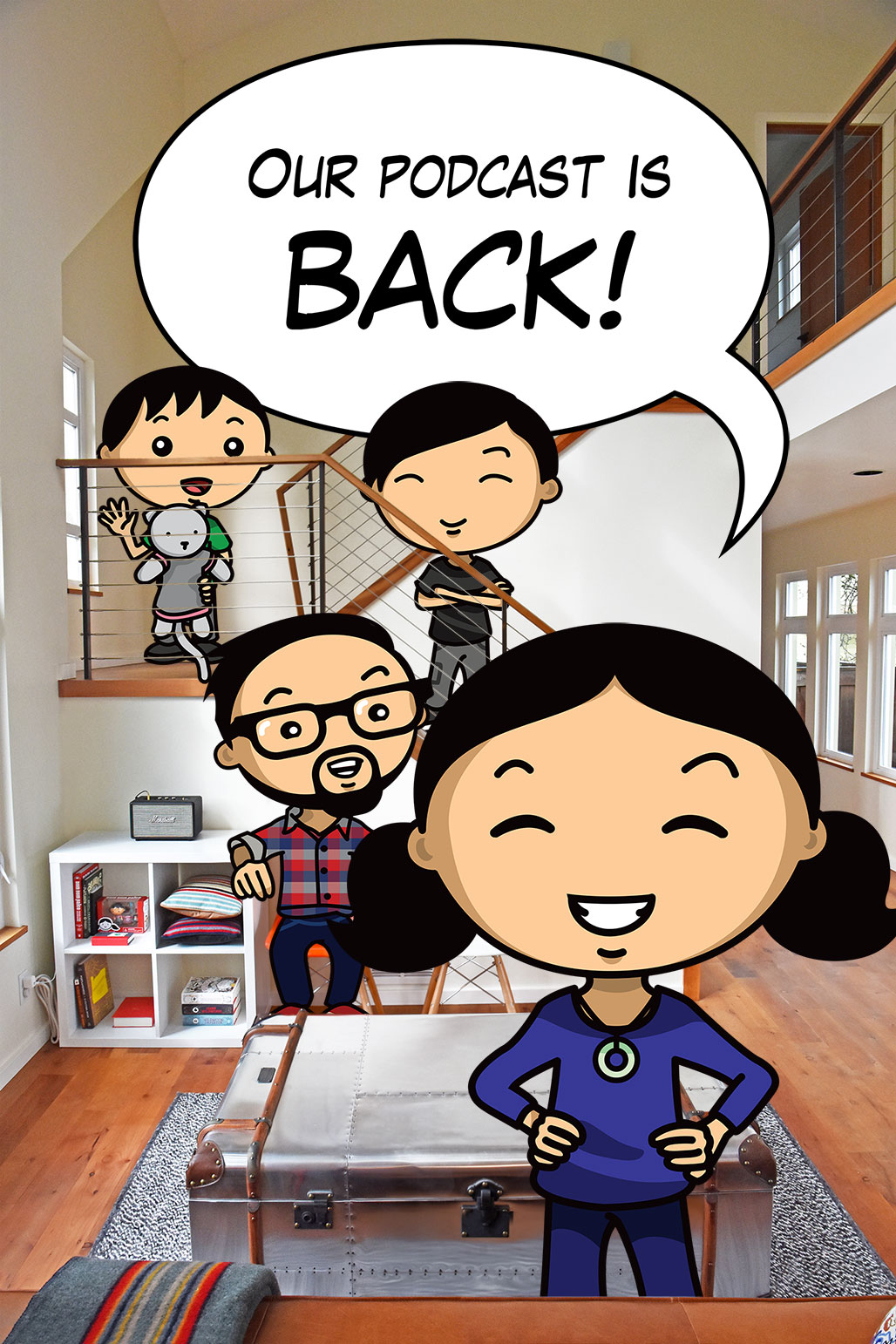 Podcast: Play in new window | Download
Subscribe: Apple Podcasts | RSS
At long last, our whole family is back with Season 2 of our podcast!
Did you miss us? It's been over a year(!) since we last released an episode of our podcast—and one of our voices now is unrecognizable! But we'll try to make it up to you with this catch-up episode that's crammed wall-to-wall with all our totally reasonable excuses for being radio silent.
In this episode, we go over the trials and tribulations of developing a new recipe, Wonton Meatballs. Who knew that a seemingly innocuous ingredient would cause me so much agita? Also, we talk about everything that went down between episodes of our podcast—namely, our brand-spankin' new cookbook, a wall calendar, a complete blog revamp, and moving to another state. Last but not least, I share two crushes of the week!
For complete show notes, links, and recommendations, go to our podcast archive and read all about Episode 18.
Please visit our sponsor, Thrive Market—if you're a new user, you can get 25% off your entire purchase and free shipping on your order!