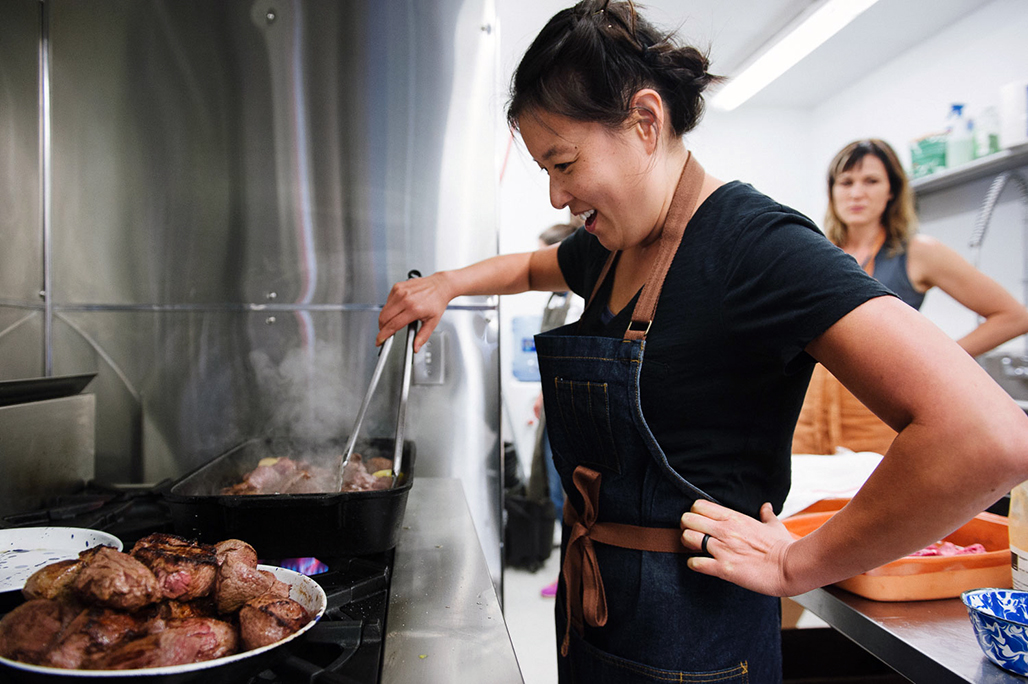 Podcast: Play in new window | Download
Subscribe: Apple Podcasts | RSS
I'm an adventurous cook in my own kitchen, and I know my way around all the wacky gadgets I stockpile to make cooking easier—from electric pressure cookers to sous vide water ovens and even my handy-dandy blowtorch.
But strangely enough, the one cooking method that's always struck fear in my heart is grilling food over coals. There was always something intimidating about making a fire and cooking outdoors—something that felt uncontrolled and wild. Whenever we grilled, it was always Henry's job to do it.
Well, that was the case until I spent the weekend at a women's only meat camp at Belcampo Farm. Yes, you heard that right: MEAT. CAMP.
What is this magical retreat I speak of? Well, listen in as I tell you all about the stuff I learned: including how to build my own fire, butcher small animals, and grill like a champ. 'Cause really: what's more Paleo than throwing raw meat on an open flame? Plus, we chat about potatoes, soffritto, cancer risk of grilled meat, and packed lunches!
For complete show notes, links, and recommendations, go to our podcast archive and read about Episode 14.
Please visit our sponsor, Thrive Market, for 2 months free membership and 20% off your first order!